Friends of The Central Ridge Library
2020 Board of Directors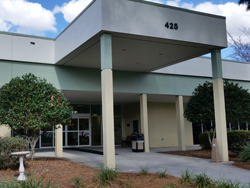 Officers
President: Mary Kay Pavilionis
Vice Presidents: Ed Geer
Corresponding Secretary: Alvina Bragin
Recording Secretary: Karen Slaska
Treasurer: Gail Roughgarden
Directors
Sue Haderer
Cathy Lindell
April McLaughlin
Cathy Susi
Membership in this organization is open to all individuals interested in promoting personal growth through the use of the library's resources.
The Board of Directors meets on the second Thursday each month except July and August. A nominating committee is appointed at the September meeting, and elections and installation are held at the January General Meeting.
Correspondence can be sent to the President addressed to the Central Ridge Library, 425 W. Roosevelt Boulevard, Beverly Hills, Florida 34465-4281.