Volunteer Spotlight on Amanda H.
Nena Pullen
We appreciate the hard work of our volunteers and wish to show our appreciation by spotlighting a different Volunteer each month. We thank our volunteers for everything they do. Amanda H. is our volunteer spotlight for the month of June.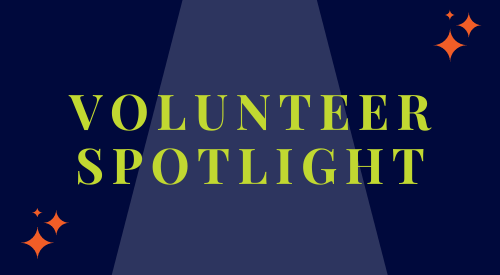 Amanda H.
Floral City Branch
Why did you start volunteering?
"I started volunteering because I needed community service hours but I chose the library specially because I always loved the atmosphere and how "home " it felt."
Has volunteering changed how you see the library?
"I realized that working at a library is actually a lot of work. As a kid I always thought working at a library was an easy job but just watching you all work showed me that it is not easy."
What's been one of your favorite volunteer moments?
"During Christmas (2019) there were so many kids and it was so much fun to work with everyone."
What's something you would say to encourage someone else to volunteer?
"It's a good way to get hours and have fun too! You will gain a lot of experience working with others and leadership skills."
---
For more information on volunteer opportunities and how you can get involved please click here.