FLip the Page: How Sweet It Is by Dylan Newton
Dylan Newton
Featured Spotlight:
FLip the pages is a new Florida author spotlight! This month we're featuring local author Dylan Newton and her newest novel, How Sweet It Is!
Perseverance Pays Off for Local Author Dylan Newton:
If you're a regular at either the Coastal Region or Central Ridge libraries, chances are you've seen this local author, Dylan Newton, ensconced in one of the study cubicles as she wrote her way to a three-book, pre-empt deal for a romantic comedy series with Forever Books, a division of Grand Central Publishing/Hachette. Dylan's first rom-com, How Sweet It Is, released on July 13 and is getting rave reviews.
"I am so thrilled with my book's success, and I have to credit Citrus County library for so much. The library was, and still is, my quiet place to write, free from distractions," Dylan said. "With kids, pets and laundry all demanding attention at home, coming to the library for two or three hours a day is how I met my wordcount goals and finished my manuscript."
Earning a starred review by Kirkus as, "A hilarious rom-com romp that delivers on both sweet and heat," Dylan's opposites-attract romance is perfect for the beach. Readers are both drawn to the characters as well as the small town feel of the novel. It's no wonder—small towns are what Dylan knows best! She's been a Citrus County resident for over 17 years, and hails from a small town in Western New York called Wellsville, which is featured in the series.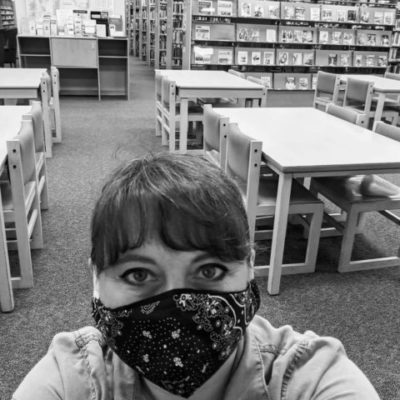 "Although I've lived in larger cities, I'm always drawn to places like Crystal River, because of the feeling of belonging inherent in a small community," she said. "My husband and I have been blessed to raise our two daughters here, and vacation in Wellsville—the best of both small-town worlds!"
Featuring a glitter-loving wedding planner who is roped into coordinating a book launch for a famous horror writer, Dylan's rom-com, How Sweet It Is, explores how tough it can be to venture outside your comfort zone. Chaos intervenes at every possible moment for this hero and heroine, making the book a laugh-out-loud, feel-good romance. While this is her first rom-com, Dylan had three other romantic suspense/paranormal novels traditionally published. After obtaining representation from Three Seas Literary, her agent recommended she switch genres. Dylan wrote two young adult novels, which are still on submission, before changing genres to contemporary romance, and subsequently hitting the contract lottery for a three-book deal.
"I'm the living embodiment of the importance of perseverance," Dylan said, recalling her many rejections before achieving this coveted contract with a large NY publisher. "It has been my dream to have my books physically available in bookstores, and retailers like Walmart and Target. I didn't hit that goal until I was fifty, and not without my share of bruising setbacks. The key to getting published is easy, yet hard at the same time: don't quit."
Dylan's perseverance has paid off in How Sweet It Is, available now at your favorite bookstore, or by visiting her website at www.dylannewton.com.
Check out How Sweet It is by Dylan Newton from our online catalog.