Summer Reading 2022: Oceans of Possibilities
The summer 2022 theme is "Oceans of Possibilities!" Take a dive into this years Summer Reading Program and join us each week for a "whale" of a time!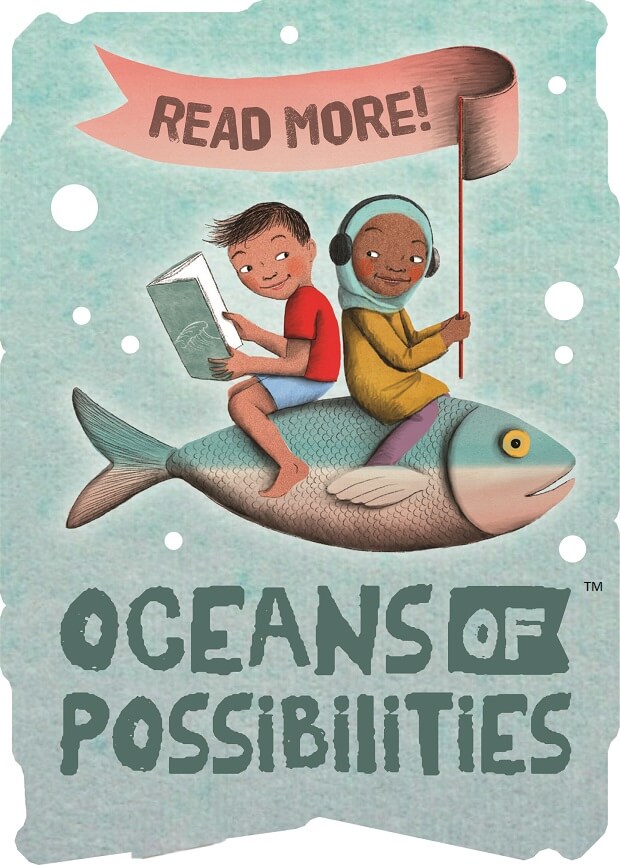 About Summer Reading 2022
---
June 1 – July 16
Ages 5 to 17
From the beach to the deepest trenches of the ocean and the creatures that live in-between, come learn during our Summer Reading Program. You're "shore" to have a good time!
Track Summer Reading with Beanstack
---

Track your reading and earn prizes from the treasure chest along the way with Beanstack! Pre-registration begins May 16th.
Summer Reading Grand Prizes
---
Get prizes for reaching each reading milestone in beanstack and enter to win one the prizes below!
Available prizes:
Family fun baskets sponsored by Walmart
10 Kayak Trips for one child and one adult from Hunter Springs Kayak
Read and log 300 minutes of reading in Beanstack for a chance to win our grand prize! 2 grand prizes are available.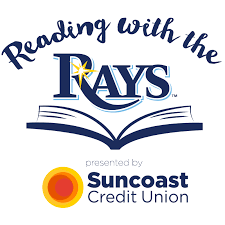 Reading with the Rays
---
Read your way to ballpark with Reading with the Rays!
Earn exclusive Tampa Bay Rays prizes at your library during the summer. Read 24 hours during the program and earn tickets to a Rays baseball game!
All Programs
---
Check out these fin-tastic programs at all 5 of our branches! Isn't it cray-sea that there's something for everyone?
All Ages 6-9 programs
---
View all Summer Reading Programs for ages 6-9 happening at all branches.
Creature Feature
---
Made-up monsters are nothing compared to the real thing! Dive into learning as we discover the strange and wonderful animals of the world's oceans.
Get in The Zone
---
Do you know in which ocean zone you could find a wolf eel? Join us and find out fascinating information about the ocean zones and the creatures who dwell within them.
Oceans of Fun
---
Swim on over to the library for a SWELL time exploring the depths of the world underwater. SEA you there!
Tiny is Mighty
---
Microscopic organisms rule the world! The smallest life forms in the ocean are vital to its existence, and to ours as well. Seize the day and take a closer look at the tiny titans that make up our seas.
Survival Island: Can You Survive?
---
If you were stranded on a deserted island, would you have the skills to survive? Test your knowledge and make a 'friend' to keep you company.
No Squidding; It's All About the Octopus
---
Don't be a SUCKER, get TANGLED UP in stories about the shy, tentacled, mysterious creature of the sea known as the Octopus.
Ahoy Mateys!
---
Arrgh! There be pirates at the library. Join in the swashbuckling fun as we go on a seafaring adventure.
Pirate Scavenger Hunt
---
Ahoy me mateys! Be ye a buccaneer or a landlubber, all hands-on deck for the Pirate Scavenger Hunt. Can ye find the pirate's loot?
Swimming with Sharks
---
Summer is a FIN-tastic time to come to the library to learn about sharks! Take a BITE our of your summer reading while enjoying a program filled with facts, stories, and shark themed activities.
Whales and Dolphins
---
Fishing for something fun to do this summer? Come to the library on PORPOISE for a KILLER WHALE of a time learning about these magnificent marine mammals.
Hurricanes
---
Don't let summer boredom get you all TWISTED. STORM your way over to the library to be BLOWN AWAY with a TROPICAL WHIRLWIND of stories, facts and fun activities all about Hurricanes. See you MONSOON!
All Ages 10-13 programs
---
View all Summer Reading Programs for ages 10-13 happening at all branches.
Duct Tape Beach Art
---
Ocean conservation starts with you. Learn about helping to keep the ocean clean and beautiful for everyone including our ocean friends. Upcycle some duct tape into a beautiful piece of beach art while learning about the efforts of others in keeping our oceans clean.
Shark Survival
---
Dive into an Ocean of Possibilities as we learn about Sharks and what makes them so important to the ocean. We will play some shark games as well as participate in shark STEM activities. Plus, you can make a shark themed suncatcher to help bring the world of sharks home with you.
Fishing for Friendship
---
Learn how to be a good friend to each other and also a good friend of our local waterways. Join Save Crystal River, and learn about their restoration project for our waterways and why it is necessary.
Sewing by the Sea
---
Can you thread a needle or tie a knot? if not, no worries! Learn hand sewing and progress into machine sewing and sew sea-themed creations.
Maritime Archeology
---
Nigel Rudolph with the Florida Public Archaeology Network will be presenting a program about underwater archeology. Learn about shipwrecks and other underwater discoveries with hands-on activities.
Sea Salt Makes Great Art
---
In one cubic mile of ocean water you can find about 120 million tons of salt. That means there is roughly 38 and a half quadrillion tons in all the world's oceans. Dive back into the ocean and learn all about the reasons the sea is salty. Create some beautiful sea salt art to take home.
Lighthouses: Shining the Light on Florida History
---
The library is a beacon of learning this summer! Explore the history and evolution of Florida lighthouses. This event will feature a guest speaker from the United States Lighthouse Society.
Turtle Time
---
Join us for a glimpse into the life of a real sea turtle biologist!  Rebecca Mott with In-water Research Group will be discussing the exciting world of these endangered animals while showing off real artifacts.  Learn what sea turtles eat, how they behave, and how YOU can help protect them in your daily life.  Questions are very welcome so don't be shy! Finish by creating a turtle-tastic craft to take home.
Purely Water
---
Discover the importance of potable water and how the lack of it effects people all over the world. Also learn a little about Desalination and Water Purification.
Acrylic Sea Art
---
Have an 'ocean' of fun painting your own unique masterpiece on canvas. Display your art for all to 'sea' this summer.
Ocean Landscape Canvas Painting
---
Try your hand at acrylic painting and create a beautiful seaside landscape.
Watercolor Resists
---
Who can RESIST some watercolor fun? Join us as we learn a fun art technique that will impress your family and friends.
Percy Jackson Ocean Action
---
Gods and heroes, monsters, myths and magic – the Percy Jackson series has it all. Celebrate the stories and get your Greek on at the library with Camp Half-Blood themed activities.
A Little Bit Knotty
---
Learn about sailor knots and why they are used. Then get tied up in a craft made from these knots.