Friends of The Coastal Region Library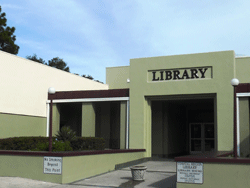 2020 Board of Directors
Officers
President: Kathy Robey
Vice President: Carole Carson
Secretary & Treasurer: Lucy Ann Wines
Directors
Janice Griffin
Doreen Lavista
Camryn (Cam) Lemmon
Madeline Markowitz
Abby Quigley
Membership in this organization is open to all individuals and organizations that are interested in the purposes set out in the By-Laws.
A nominating committee appointed by the President makes the selection for officers. The chosen slate of officers is posted at the library prior to the annual meeting. Election and installation take place at the annual meeting.
Correspondence can be sent to the President addressed to the Coastal Region Library, 8619 W. Crystal Street, Crystal River, Florida 34428-4468.