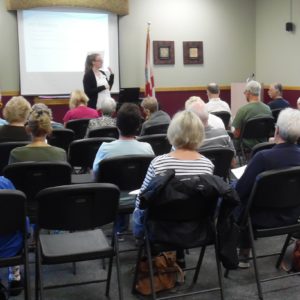 Citrus Libraries provides informal and formal education to our library users. Members are connected to available resources through our library computer technology classes, one-on-one assistance with digital devices, recommended software, and self-paced tutorials based on the learning levels of the individual.
Technology classes are designed to assist our members in various areas from work recovery preparation, understanding digital concepts, as well as keeping users abreast of the latest technological advances with real world applications.
Class structure is determined by the subject area being taught. Topics requiring hands-on interaction with computers are taught in a traditional instructor led format. In these classes, students are able to follow along with the instructor on our library computers which are located in computer labs at the Central Ridge and Homosassa libraries.
When a topic involves providing information more than showing examples these classes are presented in a lecture format called a Technology Talk. Our Tech Talks cover a wide range of subjects from Alternatives to Cable to smartphone classes where students can learn on their own device. Our Tech Talks are taught at each of our branches but more often at our Lakes Region, Coastal Region and Floral City branches.
All technology classes and related technology help is provided free of charge to all members of the Citrus County Library System.