Friends of the Homosassa Library
2020 Board of Directors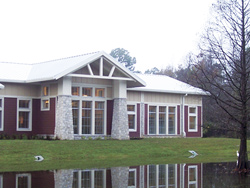 Officers:
President: Cathy Trask
Vice President: Bruce Waldron
Secretary: Lynda Ehrman
Treasurer: Kenneth Jones
Directors:
Victoria (Vicki) Budd
Diane Gapczynski
Donna Gibbs
Jan Gibson
Shirley Leonard
Tina Rose
Cathy Wright
George Wright
Established in 1991, the Friends is a non-profit organization whose purpose is to enhance the materials and services of the Homosassa Public Library through fundraising and donations.
The Friends raise and give money to support classes and events at the Homosassa Library, as well as to enhance the Library's collection.
The all-volunteer association has five (5) membership classes: individual, family, contributing, sponsor, and benefactor.
Benefactor
$100/year
Sponsor
$50/year
Contributor
$25/year
Family
$10/year
Individual
$10/year
The Board meets monthly, excluding June and July. An annual General Membership Meeting is held every February for the purpose of electing officers (members only voting). The Public is cordially invited to attend the event, where a special speaker and refreshments are provided. New Board of Director volunteers are always welcomed.
The Friends hold two major fundraising events each year in the spring and fall to support the Homosassa Library. Membership dues and donations also help meet fundraising goals.
Correspondence can be sent to the President addressed to the Homosassa Public Library, 4100 South Grandmarch Avenue, Homosassa, FL 34446-1120. Please call Nancy Everett @ 352-382-2440 for membership information. Pick up the newsletter at the Library. Drop your book donations at the Homosassa Library or call Nancy for pick-up. We welcome your book donations starting in September for the Fall Sale and encourage volunteers interested in helping out at the sale. We have fun, work a little, and give a lot back to our beautiful Homosassa Library. Come join us!