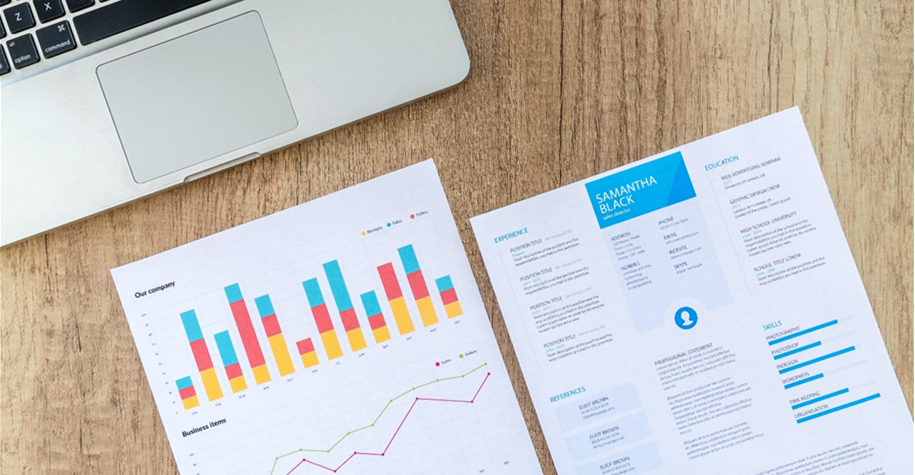 This article will instruct you on how to build an effective resume. It is essential that your resume look as professional and organized as possible. Your first impression may be based on your resume; this is particularly true in a competitive job market. What can provide you with an advantage over your competition? That's where an effective resume can help.
What You Should Already Know
It would be advantageous to be familiar with basic computer skills such as using a mouse, keyboard, etc. and basic functions of Microsoft Word.
Learning Points
In this article you will learn the following:
What is a resume?
Purpose of a resume
What to include on a resume
How to create a resume
How to format a resume
How to edit/review a resume
How to create a cover letter
FAQs
Resume Basics
According to dictionary.com, a resume is a brief account of personal, educational, and professional qualifications and experience, as prepared by an applicant for a job. A resume is a concise summary of one's qualifications for employment.
Why Do I need One?
Employers need to know each applicant's qualifications. In a competitive market, many applicants may be applying for the same position. Employers prefer to have a guide to one's professional biography. A clear, well organized, and concise resume is an effective tool to incorporate your work experience, skills, and education in a centralized location.
When Do I Use It?
Most job applications are now online, and many require the applicant to upload his/her resume' to the application. In addition, many employers like to have a hard copy in hand, particularly while conducting the interview. It is to your benefit to create a resume not only for the job application but also to hand one to the interviewers to create an impressive and professional first impression.
What Information Do I Include?
You want your resume to be well organized, clear but also concise. Therefore, you want to include essential information while avoiding excessive wordiness, rambling, or redundancy. Include the following information in your resume:
Name (first and last)
Contact information
Address
Employment history
Employer/business/organization

Position/title
Dates employed there (start date to end date)
Brief list of skills used at that position

Education history

Name of institution
Graduation date
Degree/certificate earned

Skills/strengths you possess that are applicable and relevant to the position for which you are applying
Activities, clubs, organizations, leadership positions, passions, languages (if applicable) honors/awards that are relevant to the position for which you are applying. Be careful not to ramble on in this section; keep it concise and relevant. Another important note: don't lie!
Getting Started
Here is where basic Microsoft Word skills are to your advantage. To create a resume, you will need Microsoft Word. Word has the formatting necessary to create an organized and presentable resume. Isn't technology wonderful?
Open Microsoft Word
The opening page will present you options of which type of document to begin creating such as a blank document, resume, cover letter, flyer, cards, etc.
At this point you have a couple of options: you can choose a resume template, or you can open a blank page and create your own formatting. It depends on your preference. If you choose to use an existing template, it is simply a matter of typing in the information in its corresponding area.
If you are uncomfortable with using Word or attempting to format a resume, then using the predesigned templates are for you! There are dozens to choose from, and each template has a unique format, layout, and design. Choose the one which best fits your style or goals.
You can search for resume templates in a couple of ways. You can click on the search bar and type in resumes. When you hit enter, a list of templates will appear.
The other option is to click the suggested quick link which says Resumes and Cover Letters.
Either way will produce an abundance of resume template options.
Choose a template. If the design is too overwhelming or confusing for you, the good news is that you can start over and choose a different layout/design. Choose one which you feel best fits your style and goals. For example, if you want to emphasize your educational achievements, then you will want to choose a layout that allows for more room in the Education section of your resume.
Once you have chosen a template and it is on your screen, you will see the outlines of what information goes in what section. Use this as a guide to filling in your resume.
Start with your first and last name on the top.
Next, fill out your address, preferably your mailing address (address should also match the address you provide on the application). It is to your benefit to provide your address on your resume although it is not required.
Fill out the remainder of this section with your phone number and your e-mail. Be sure to provide a number and e-mail that you regularly use and one with which the employer could easily contact you.
NOTE: Check out the FAQs section regarding including social media on your resume.
When filling out the section of your employment history, follow a reverse chronological order from most recent employment to oldest employment.
If you write about your job skills, assignments, and duties at each place of employment, remember to keep it brief and avoid wordiness; think summary.
Use the same chronological pattern for the Education section: recent-oldest. If you have room to do so, briefly write about relevant coursework, skills, academic accomplishments, GPA, etc. Remember to make sure it is relevant and that you are not just filling space with random information. However, it isn't essential to list your GPA, awards, honors, etc. if you are wanting for space for more essential information. If you need more space for other information, then you can keep the Education section concise by simply listing dates, institution, degree, and date of graduation.
The Skills section is an opportunity for you to write a summary of your skills and strengths. Use this section to focus your writing on skills and strengths that will grab the attention of the employer of your potential position.
Try to Avoid Rambling
List only relevant skills/strengths. For example, if you are applying for a social media specialist position with a large company, it would not be relevant to list that you are excellent with children, or that you can manage a classroom well. While those are nice skills/strengths, they are not relevant to that particular position.
In the last section, you get to talk about yourself. It's about time! Use this section to personalize your resume to inform the employer about yourself. Include information such as volunteer experiences, passions, leadership positions, projects/programs you created or helped to create, skills sharpened through work experience, education, or other venues.
This section is a brief biography of yourself. No other place, except in a cover letter, will you be able to briefly talk about yourself on your resume in more than a sentence or two. However, remember to avoid rambling about yourself; you want to keep it all relevant, concise, and useful to your employer to be able to determine why you are right for the position.
Spellcheck & Proofing
Now it's time to proofread! If you have been in front of the computer screen for a lengthy period of time, it may be time for a quick break. When proofreading something as important as a resume, it is essential that you do not miss anything.
Spellcheck is a neat feature in Word which scans your document for spelling, grammatical, and word usage errors. HOWEVER, whereas Spellcheck is reliable, it is not flawless. Spellcheck may miss errors that will detract from the effectiveness of your resume. Be sure to check for errors even after running Spellcheck.
To run Spellcheck follow these steps:
Click on the Review tab.
On the left, you will see Spelling & Grammar. Left-click on that to run Spellcheck.
Once you click on Spelling & Grammar, Spellcheck will show any mistakes it found. You can choose the suggestion to correct the mistake or choose to ignore it.
Proofread your resume to make sure grammar usage is correct, check spelling, check word usage, check the accuracy of your information: are your employment dates accurate? Are the dates in chronological order? Did you list the correct schools, degrees/certificates? Did you miss any? Are the skills/strengths you listed relevant and helpful to the potential position?
Scrutinize your resume to ensure that it is correctly formatted, it flows coherently and logically, and it appears professional and effective. Make sure that your resume' does not appear to be a randomly typed sheet with bizarre formatting and spelling errors throughout.

According to the career help source site Monster.com, an employer spends about 31 seconds looking over a resume. Any mistakes on your resume will jump out at them, and will potentially cost you a job. You want your resume to appear as professional and organized as possible and appear worthy to read and review. Your chances of a job depend on it!
To save your resume you will go to File in the top left corner of Word.
Left-click on File and a menu appears.
Or you can click the floppy disk icon which serves as a save shortcut.
Locate the Save As option and left-click that.
A window pops up which gives you options of save locations.
Choose a save location (desktop, documents, etc.). Then change the file name to something you will remember and be able to easily locate (examples: last name resume, first last name resume'). Left click Save to save the file.
Purpose of a Resume
A resume will not guarantee that you will be hired. However, presenting an effective resume is a significant move towards gaining an interview or impressing an employer. On the contrary, presenting a poorly done resume will guarantee that you will not be considered. It is of the utmost importance to present an effective resume!
Resume Length
A resume needs to be concise, to the point, and organized. Keep in mind the fact that an employer spends little time glancing over it and he/she will quickly form a judgement based upon the appearance of your resume. This includes the length of the resume.
If a resume is too long, an employer may not even look over much of it. A resume should reflect the fact that an employer will spend a short period of time glancing over it to see the highlights of the content and judge its organization and appearance.
Therefore, most sources, employers, advisors, etc. recommend that a resume be a page long or no more than two pages. Ideally, you want to keep your resume at one page, one and a half at its longest.
Choosing a Template
Choosing the right resume template depends on your goals for your resume. Some templates in Word allow for more room in particular sections. In keeping the resume within a reasonable length, you may encounter difficulty choosing a template that best fits your needs.
For example, if you have extensive education but little job experience, then you may need to elaborate more on skills and strengths sharpened by your education rather than job experience. Or you may want to write more about related coursework or activities rather than employment history.
Whatever your need, choose a template that accurately accommodates which details you can use to complete your resume and make it shine without making it too lengthy or redundant.
What Not To Include
As we have discussed, you want to include your name and contact information, education, work experience, and skills/strengths on your resume. You do NOT want to include your personal opinions of what skills for which you think you excel on your resume.
Employers want facts, not opinions. Employers look for roles/skills at which you excel and look for proof to supplement it. Employers don't want you to explain why you think you create good websites, the employer wants to see experience in creating websites with skills used creating effective websites, or what software you created to effectively manage websites.
Social Media on Resumes
Including your SNS on your resume may or may not be a good idea. That option depends on the content of your social media. A good social media account to include on your resume is LinkedIn.
LinkedIn acts as a networking platform that many employers use. Keep in mind to keep an updated and professional appearance to your LinkedIn account because there is a very real possibility that your potential employer will check it out. If you have posted content on your other SNS such as Facebook, Instagram, or Twitter that you do not want any potential employer to see, you may want to avoid sharing those profiles.
However, if you feel that sharing Twitter is a viable option, then use it as a tool to impress and grab the employer's attention (of course in a positive way).
Social Media to NOT share on your resume: Instagram, Snapchat, and Youtube. These SNS platforms aren't designed to act as employment tools, and usually, people share personal information on them which may or may not help one get hired. Do keep in mind that if you have these SNS accounts, employers will check them. If you need to clean up your social media, be sure to do so before you submit a resume and job application.
Should I Create a Cover Letter?
Many employers do not require a cover letter; however, many do require one. Even if an employer does not require a cover letter for your application, it is a good idea to have one for your interview or application.
It impresses an employer when you put extra effort into going for a job rather than doing only what is required.
It is important to note that before you begin creating a cover letter, you need to know who the contact person is for the position you are applying to. You will write your cover letter to this individual. If it isn't possible to find that contact, don't fret. In this case, you will write the cover letter to the organization for which you are applying.
Effective Cover Letters
Try to use effective word usage to persuade the employer that you are right for the position. For example, if you are applying for a teacher position, you will want to use words such as effective classroom management, multitasking, patience, encourager, teammate, an expert in the subject area you are applying to teach, dedication, etc.
Action verbs are helpful to enhance your job descriptions, duties, responsibilities, etc. Research invigorating action verbs to implement in your cover letter as opposed to using mundane, frequently used verbs. Remember to use whatever tools and techniques to create an impressive resume and cover letter!
How to Create a Cover Letter
Open Microsoft Word or if you are still in Microsoft Word go to File, then left-click New. This will open a new blank document. Alternative Option: there are predesigned templates for cover letters in various designs and formats. If you decide to use this option, be sure to choose one that is appropriate and effective for you.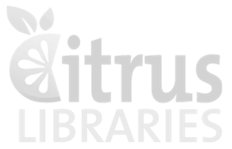 For a list of upcoming classes:
Click to view our Technology Classes