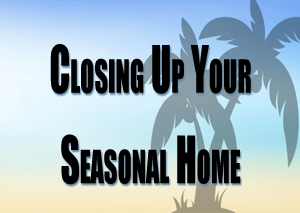 Closing Up Your Seasonal Home
COASTAL REGION LIBRARY ~MONDAY, MARCH 27, 10:30 AM-12:00 PM~
Tips on leaving your home for extended periods. Take steps to prepare your home inside and out, prevent mold & mildew, organize important papers, and keep your home safe from disasters. Registration Appreciated, you can register online at https://closingyourseasonalhome.eventbrite.com by email at sclamer@ufl.edu or call (352) 527-5700.