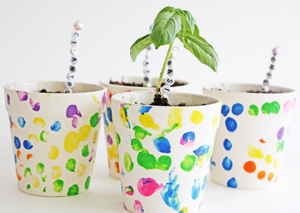 Kids Create: Spring Craft Pots
LAKES REGION LIBRARY ~SATURDAY, MARCH 25, 10:30 AM-12:00 PM~
Spring is in the air! Join us at the library for a fun and creative program. Learn how to paint flowers and take home a beautiful creation. All crafting supplies will be provided. Registration is required. Register with the online calendar, in person, or by calling us at 352-726-2357.