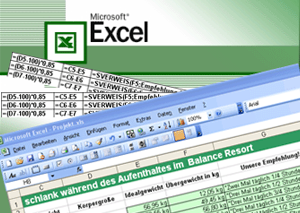 HOMOSASSA LIBRARY ~WEDNESDAY, FEBRUARY 22, 10:15 AM-12:15 PM~
CENTRAL RIDGE LIBRARY ~THURSDAY, FEBRUARY 23, 10:15 AM-12:15 PM~
This class is an introduction to Microsoft Excel 2010. You will learn about some of the tabs and menus in Excel, while learning how to enter data into cells, perform simple equations, and graph your results. Prerequisites: Getting Started with Computers I and II or equivalent computer skills; strong keyboard and mouse skills are required.